BEWARE OF FRAUDSTERS: WE HAVE NOT INVITED ANY REQUESTS FOR DEALERSHIP/FRANCHISE. DO NOT TRUST ANYONE OFFERING SUCH A FACILITY AND SEEKING MONEY IN IFFCO'S NAME.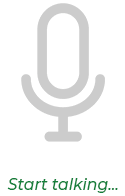 Listening voice...
Principal Activity

Production of Seaweed based products

Corporate Office

Tamil Nadu

IFFCO's Shareholding

50%
Seaweed for Agriculture
AquAgri Processing Pvt. Ltd. (Aquagri) is engaged in the production of Seaweed based organic products for use in agriculture, animal husbandry and food processing. IFFCO acquired 50% shareholding in Aquagri Processing Private Ltd through its wholly owned subsidiary IFFCO eBazar Ltd. in 2017.
Aquagri's processing facility is located in Manamadurai, Tamil Nadu and engages local self-help groups in the region for farming of seaweed. The technology for production of seaweed extract has been licensed from Central Salt & Marine Chemical Research Institute (CSMCRI), a constituent Laboratory of Council of Scientific and Industrial Research (CSIR), Govt. of India.
IFFCO has introduced a range of organic non-chemical products for crop nutrition & protection, keeping the farming & home gardening buyers in mind.