BEWARE OF FRAUDSTERS: WE HAVE NOT INVITED ANY REQUESTS FOR DEALERSHIP/FRANCHISE. DO NOT TRUST ANYONE OFFERING SUCH A FACILITY AND SEEKING MONEY IN IFFCO'S NAME.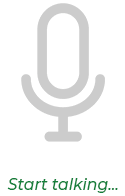 Listening voice...
Principal Activity

Production of Seaweed based products

Corporate Office

New Delhi

IFFCO's Shareholding

50%
Seaweed for Agriculture
IFFCO acquired 50% shareholding in Aquagri Processing Private Ltd through its wholly owned subsidiary IFFCO eBazar Ltd. in 2017. Aquagri is engaged in the production of seaweed based organic products for use in agriculture, animal husbandry and food processing.
The technology for production of seaweed extracts has been licensed to AquAgri from Central Salt and Marine Chemical Research Institute (CSMCRI), a constituent laboratory of Council of Scientific and Industrial Research (CSIR), Govt. of India.
Aquagri holds 51% stake in APT Biotech Pvt.Ltd, which is engaged in circular economy project investments.
Aqua Green Tech is engaged in the business of urban gardening plant care products and solutions and Aquagri holds 75% stake in that Company.
Aquagri, is committed to creating a better tomorrow for the coastal communities and with IFFCO partnership has been able to scale the business to new heights.
Seaweed cultivation addresses several of the United National' Sustainable Development Goals (SDG's) and has high carbon sequestration potential to earn carbon credits for the seaweed cultivators in the future which will boost the income potential of this activity.