BEWARE OF FRAUDSTERS: WE HAVE NOT INVITED ANY REQUESTS FOR DEALERSHIP/FRANCHISE. DO NOT TRUST ANYONE OFFERING SUCH A FACILITY AND SEEKING MONEY IN IFFCO'S NAME.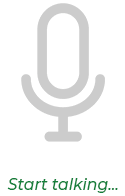 Listening voice...
Over the past 50 years, IFFCO has worked tirelessly to transform the lives of Indian Farmers. They are the reason we exist; their prosperity is the aim of our lives. Every decision, every resolution and every action we take is directed towards just one aim: a smile on the face of the farmer. Today, IFFCO's serves over 5.5Cr. farmers across the country through its cooperative network of over 36,000 cooperatives.
Stories of Transformation
Over the years, IFFCO has transformed the lives of millions of farmers by helping them improve their crop productivity as well as socio-economic status. Some stories from our archives.
When Determination and Hard Work Found Companion in IFFCO
Great Stories begin with odd adventures. In 1975, a urban middle aged women, decides to take up farming as full time occupation in an small village about 15 km from Rohtak.
Villagers quipped at her interest as a passing fad. But, she was determined and to everyone's surprise Mrs. Kailash Panwar surpassed the prominent farmers of the district year after year with record agricultural yield. She is all praise for the IFFCO, who supported her at every step.
When Mirage Turned Into Reality with the Help of IFFCO
Farmers of Takhatpura and Gurandi in Rajasthan cursed their luck for failed harvest every year. When India was witnessing green revolution, these villages seemed to be living in a bygone era. IFFCO adopted them and started their journey of transformation.
Villagers were apprehensive at first to take their help. So, IFFCO lead by example, by setting up demonstration plots and eventually villagers joined the IFFCO's mission. Now, they serve as Model Villages.
Right Guidance Changed Arun's Life
Arun kumar cultivated a 4 acre plot in the Behta Gopi village in Unnao district. He used to cultivate vegetables along with crops such as cereals, pluses oil seed etc. He wanted to increase his yield and decided to connect with IFFCO, where he was counseled and provided with improved seeds. IFFCO's staff regularly visited and monitored his field to ensured better care by advising use of protective products from IFFCO. This helped Arun kumar increase his income significantly and he wishes to set-up polyhouse for increased output.
Marigold Infused Freshness Into the Life of Bhola
Despite having 5 acres of fertile land, Mr. Bhola could only earn a meagre sum of around Rs. 20,000 per acre. He was finding hard to increase the yield with traditional farming methods. When IFFCO adopted his village, they advised him to cultivate cash crops such as Marigold Flower. The field officers of IFFCO help him in procuring quality seeds, drip irrigation kits and advised him on right nutrition using IFFCO's fertilizers. He was able to increase his income several folds and today he earns over 1.5 lakh per acre.
Wilderness to Watermelons! - Transformation of a Barren Land
Despite having fertile lands, people of Lakhnabandha Village in Assam left their village for better opportunities in cities. When some villagers approached IFFCO, they decided to cultivate 1 hectare land on experimental basis, thus starts journey of transformation of Wilderness into Watermelons!
Upon success of experimental watermelon farming, other non-traditional crops were introduced. Villagers are thankful of IFFCO for transformation of wild land into fertile wonderland.