BEWARE OF FRAUDSTERS: WE HAVE NOT INVITED ANY REQUESTS FOR DEALERSHIP/FRANCHISE. DO NOT TRUST ANYONE OFFERING SUCH A FACILITY AND SEEKING MONEY IN IFFCO'S NAME.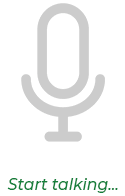 Listening voice...



IFFCO Kisan Sewa Trust
IKST was created out of join contributions from IFFCO & its employees to provide financial assistance to the farmers living below poverty line and those affected due to natural calamities.



Indian Farm Forestry Development Cooperative
Incepted in 1993 with the ambitious objective of developing the arid wasteland into farming & tree plantation land, creating more avenues for the tribal & rural communities to enhance their livelihood and socio-economic status through sustainable natural resource management.



Cooperative Rural Development Trust
Cooperative Rural Development Trust (CORDET) was set up with the objective of providing training & education to the farmers with presence across all five manufacturing plant locations.