BEWARE OF FRAUDSTERS: WE HAVE NOT INVITED ANY REQUESTS FOR DEALERSHIP/FRANCHISE. DO NOT TRUST ANYONE OFFERING SUCH A FACILITY AND SEEKING MONEY IN IFFCO'S NAME.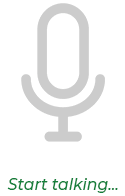 Listening voice...
Paramparagat Swarna Jayanti Udyan
IFFCO Aonla stands as more than just a center of industrial excellence; it stands as a dedicated steward of the environment. Nestled within the township lies an extraordinary collection of over 200 rare plant species, meticulously conserved for their profound ecological significance and educational enrichment. Every one of these botanical treasures is adorned with a QR code, a gateway to a dedicated webpage that unfolds a wealth of comprehensive information specific to each individual species when scanned.
Link to the Portal :
https://appsaonla.iffco.coop/hortiguide/M1/Print/GetPlants/
QR code for Mobile access :