BEWARE OF FRAUDSTERS: WE HAVE NOT INVITED ANY REQUESTS FOR DEALERSHIP/FRANCHISE. DO NOT TRUST ANYONE OFFERING SUCH A FACILITY AND SEEKING MONEY IN IFFCO'S NAME.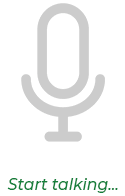 Listening voice...
Products

Rock Phosphate, Phosphoric Acid and NPK Fertilisers

Plant Site

Darou, Senegal

IFFCO's Shareholding

6.78%
Since its inception in the early 1980s, Industries Chimiques du Senegal (ICS) has played an important role for feedstock security of Phosphoric Acid for IFFCO's Kandla plant. The Company has the annual capacity to produce 6.60 lakh MT of Phosphoric Acid (P2O5). IFFCO holds 6.78% shareholding in the Company.
For the year 2021, ICS exported 3.28 lakh MT of Phosphoric Acid in terms of P2O5 to IFFCO.