BEWARE OF FRAUDSTERS: WE HAVE NOT INVITED ANY REQUESTS FOR DEALERSHIP/FRANCHISE. DO NOT TRUST ANYONE OFFERING SUCH A FACILITY AND SEEKING MONEY IN IFFCO'S NAME.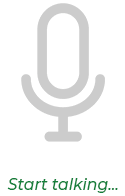 Listening voice...
Activity

Phosphoric Acid Plant Production (1500 MTPD)

Corporate Office

Amman, Jordan

Plant Site

Eshidiya, Jordan

IFFCO's Shareholding

27%
JIFCO is a Joint Venture between IFFCO and Jordan Phosphate Mines Company (JPMC). IFFCO (27%) and Kisan International Trading (KIT), IFFCO's Wholly Owned Subsidiary (25%) together hold 52% equity, while JPMC holds 48% equity in JIFCO. The Company's Phosphoric Acid Plant at Eshidiya in Jordan has the annual capacity to produce 4.75 lakh tonnes of Phosphoric Acid in terms of P2O5.
JPMC supplies the feedstock to the Company under the long term Rock Phosphate Supply Agreement. Under the long-term product offtake agreement, JPMC has the right to purchase up to 30% of the production of Phosphoric Acid and KIT purchases the balance production.
For the year 2021, JIFCO produced 5.20 lakh tonnes of Phosphoric Acid in terms of P2O5, achieving a capacity utilization of 109.5%.