BEWARE OF FRAUDSTERS: WE HAVE NOT INVITED ANY REQUESTS FOR DEALERSHIP/FRANCHISE. DO NOT TRUST ANYONE OFFERING SUCH A FACILITY AND SEEKING MONEY IN IFFCO'S NAME.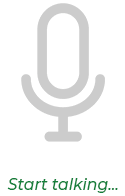 Listening voice...
Activity

To provide multiple financing options to rural customers

Corporate Office

New Delhi

IFFCO's Shareholding

36.33%
IFFCO Kisan Finance Limited (Kisan Finance), promoted by IFFCO, is a Non-Banking Financial Company (NBFC), focused on meeting financial needs of farmers in an ethical and transparent manner. It aims to bring financial inclusivity to the last mile. IFFCO holds 36.33% shareholding in the Company.
Kisan Finance started operations in June 2018. It is steadily gaining foothold in the market and is further strengthening the farmer connect that IFFCO and its subsidiaries have developed so far.
During the year, the Company diversified into harvester financing and wholesale funding, and has expanded into two new states of Andhra Pradesh and Telangana.
During a difficult year due to COVID pandemic, Kisan Finance disbursed 11,755 loans with a value of ₹ 426.72 Crore.