BEWARE OF FRAUDSTERS: WE HAVE NOT INVITED ANY REQUESTS FOR DEALERSHIP/FRANCHISE. DO NOT TRUST ANYONE OFFERING SUCH A FACILITY AND SEEKING MONEY IN IFFCO'S NAME.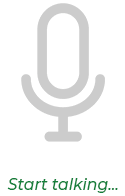 Listening voice...
IFFCO Sahakarita Ratna & Sahakarita Bandhu Awards
In order to recognize and celebrate the champions of the cooperative movement in India, IFFCO has instituted the prestigious 'Sahakarita Ratna' and 'Sahakarita Bandhu' Awards in the years 1982-83 and 1993-94 respectively. These awards are conferred on eminent cooperators for their unparalleled contributions towards propagating the ideologies and strengthening the cooperative movement.
The awards carry an amount of over 11Lakhs each along with a citation. The awards are presented every year by IFFCO during a function organized generally the Cooperative Week celebrated from 14th to 20th November in the country.
Recommendations for the awards are received from State Cooperative Unions, National Cooperative Union of India and IFFCO Board of Directors. A sub-group of board of directors is formed to screen the nominations and present their recommendations to the board of directors to select the awardees.
Since institution, over 35 eminent cooperators have received the coveted 'Sahakarita Ratna' award and 26 cooperators have been conferred with the prestigious 'Sahakarita Bandhu' Award.
Jawaharlal Nehru Memorial Lecture Series
Since 1983, IFFCO has been organizing the Jawaharlal Nehru Memorial IFFCO Lectures to commemorate the ideas on cooperatives propounded by the first Prime Minister of India, Pt. Jawaharlal Nehru and to promote the holistic development of Indian cultural ethos.
Started in the memory of Jawaharlal Nehru
The Jawaharlal Nehru Memorial IFFCO Lecture is generally organised during/around the cooperative week which is celebrated during November 14-20 of every year.
1083
Inception, First lecture delivered
32
Lectures delivered so far
Pt. Nehru was an ardent believer in the power of cooperatives towards building the nation. The idea behind the lecture is to apprise the masses about the strength of cooperatives and the diverse role they play in upliftment of different sections of the society and the economy.
Since its inception, the annual event has been delivered by some of the most influential personalities of the country including Dr. Desmond M. Tutu, Dr. P.J. Kurien and Dr. A.P.J. Abdul Kalam.