BEWARE OF FRAUDSTERS: WE HAVE NOT INVITED ANY REQUESTS FOR DEALERSHIP/FRANCHISE. DO NOT TRUST ANYONE OFFERING SUCH A FACILITY AND SEEKING MONEY IN IFFCO'S NAME.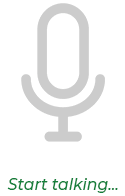 Listening voice...
Not-For-Profit Initiatives
Cooperative Rural Development Trust
Cooperative Rural Development Trust (CORDET) was established in 1978 by IFFCO to provide education and training to the farming communities across India. Today, CORDET operates out of its centers located at Phulpur, Kalol, Kandla, Aonla & Paradeep.
CORDET has been instrumental in helping farmers increase their farm income by demonstrating farming system models and organizing various training & skills development programs. CORDET has demonstrated crop production system, dairy, balanced fertilization, use of bio-fertilisers, beekeeping, pisciculture, computer use, screen printing, welding, tailoring & embroidery, adult education programs, fruits and vegetables preservation trainings across its centers.
During the year FY 2018-19, CORDET organized over 363 training programs benefiting 26,137 farmers including women from various States. CORDET centres at Phulpur and Kalol also provide free soil testing facilities through their Soil Testing Laboratories to the farmers. In the FY 2018-19, CORDET analyzed 95,706 samples for major nutrients and 127,740 elements of micronutrients.
25 Demonstrations on advanced farming technologies were demonstrated at CORDET Farms.
1800MT cattle feed and 2008Ltrs. Of Neem Oil was produced at CORDET Phulpur.
To promote cows of Indian breed, 72,258.50 Ltrs. of cow milk was produced at Phulpur.
Integrated Rural Development Program (IRDP) has been undertaken by CORDET in adopted villages. A variety of social and promotional activities like construction of community centres, drinking water facility, tree plantation, soil testing campaigns, supply of cattle feed, promotion of vermicompost, mini-kit distribution (CIP) etc. were undertaken in these villages. Over 255 programs in various field were organized during FY 2018-19.
Community Updates on Social Media