BEWARE OF FRAUDSTERS: WE HAVE NOT INVITED ANY REQUESTS FOR DEALERSHIP/FRANCHISE. DO NOT TRUST ANYONE OFFERING SUCH A FACILITY AND SEEKING MONEY IN IFFCO'S NAME.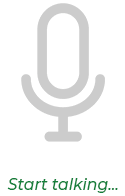 Listening voice...
Activity

Agrochemical Business

Corporate Office

Gurugram, Haryana

IFFCO's Shareholding

51%
Incorporated on 28th August 2015, IFFCO-MC Crop Science Pvt. Ltd. (IFFCO-MC) is a joint venture between Indian Farmers Fertiliser Cooperative Limited (IFFCO) and Mitsubishi Corporation, Japan with equity holding in the ratio of 51:49 respectively. The Vision of IFFCO-MC is "To enhance farmer income by providing good quality crop protection products at reasonable prices."
In line with its vision, IFFCO-MC is working towards development of channel for farmers to access genuine products and knowledge with focus on safety, health and environment. The Company has implemented programs like farmer meetings, demonstrations, field days, society personnel training programs, seminars, under the campaign "Sahyog se Samriddhi".
The Company has pan India operations covering 17 major states with over 7,500 channel partners and a basket of 63 products catering to most of the crop segment needs of the farmers, even in far-flung areas.
The Company has been maintaining a positive bottom line since inception.