BEWARE OF FRAUDSTERS: WE HAVE NOT INVITED ANY REQUESTS FOR DEALERSHIP/FRANCHISE. DO NOT TRUST ANYONE OFFERING SUCH A FACILITY AND SEEKING MONEY IN IFFCO'S NAME.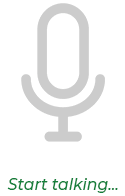 Listening voice...
Activity

Agri Services

Corporate Office

New Delhi

IFFCO's Shareholding

72.99%
IFFCO, together with Telecom major Bharti Airtel and Star Global Resources Ltd, has promoted IFFCO Kisan Suvidha Limited' (formerly IFFCO Kisan Sanchar Limited).
The Company has been serving the farmers across India through Agri-advisory services and BIS certified "IFFCO KISAN" cattle feed brand with a pan-India distribution network.
Company has also launched "IFFCO Kisan Agriculture" mobile application which is providing latest Agri-technology, weather information, farm-based satellite services and buyer-seller module with latest mandi prices. Over 4.0 million farmers benefited from IFFCO Kisan's services during the year.