BEWARE OF FRAUDSTERS: WE HAVE NOT INVITED ANY REQUESTS FOR DEALERSHIP/FRANCHISE. DO NOT TRUST ANYONE OFFERING SUCH A FACILITY AND SEEKING MONEY IN IFFCO'S NAME.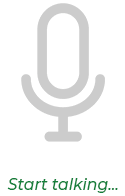 Listening voice...
Activity

Logistics

Corporate Office

New Delhi

IFFCO's Shareholding

100%
IFFCO Kisan Logistics Ltd. (IKLL), a wholly owned subsidiary of IFFCO, owns and operates the captive barge jetty at Kandla, Gujarat as a Special Purpose Vehicle (SPV) for handling of raw material and finished products of fertilisers.
IFFCO has immensely benefited in terms of timely delivery, cost saving, priority berthing of IFFCO's vessels and efficient handling of raw materials & finished product of fertilisers.
During the FY 2021-22, the Company handled 6.33 lakh MT of cargo.