BEWARE OF FRAUDSTERS: WE HAVE NOT INVITED ANY REQUESTS FOR DEALERSHIP/FRANCHISE. DO NOT TRUST ANYONE OFFERING SUCH A FACILITY AND SEEKING MONEY IN IFFCO'S NAME.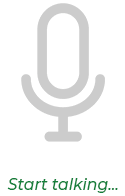 Listening voice...
Working towards a common mission
Incepted with the mission to serve the farmers in ensuring their prosperity; the IFFCO family has worked tirelessly over the past five decades to produce energy efficient fertilizers, imparting technical knowledge, establishing sustainable practices and assisting the farmers in achieving self-reliance.

Our mission to ensure the farmer's prosperity is what drives each one of us here at IFFCO. It is the undying passion of our people and their resolve to contribute towards the nation that has shaped many illustrious careers at IFFCO.
People at IFFCO
IFFCO houses a 4,500 strong team across its 28 regional offices, production units and Head Quarters

34
Offices &
Production Units
4500
people strong work force
A work culture rooted in your progress
With a people centric work culture, a career with IFFCO brings forth multiple opportunities for each individual to learn, grow & progress; all the while contributing to the common mission of empowering the Farmers of the country. The six principles that shape the work culture here at IFFCO:
DIGNITY
IFFCO recognizes and respects the right of each individual to progress and to live with dignity, irrespective of their personal of financial status in the organization.
Beyond Business
Going well beyond the call of duty to ensure the safety, security, well-being and progress of each individual.
EXCELLENCE
Our obsession to out-do ourselves runs throughout the organization, each individual at IFFCO is driven by ownership and pursuit of excellence.
INNOVATION
Promoting the exchange of new ideas, innovations and authenticity through free flow of information.
CAPABILITY BUILDING
Continuous Implementation of learning programs to fast-track skill development, creating a future-ready work force
Values that light our path
Integrity
Personal & professional fairness, transparency, accountability and integrity of the highest standards
Responsibility
Sustainable development to honor our responsibility towards the organization, the society & the environment
Collaboration
Delivering exceptional customer experience using technology, creativity & agility
Efficiency
Leverage creativity, skills & technology to achieve maximum operational efficiency