BEWARE OF FRAUDSTERS: WE HAVE NOT INVITED ANY REQUESTS FOR DEALERSHIP/FRANCHISE. DO NOT TRUST ANYONE OFFERING SUCH A FACILITY AND SEEKING MONEY IN IFFCO'S NAME.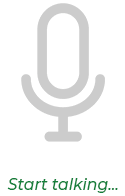 Listening voice...
IFFCO's First Plant
Kandla Unit is IFFCO's first production facility to manufacture Complex fertilizers. It was commissioned in the year 1974 with an initial annual production capacity of 1,27,000 MTPA (P2O5) to produce NPK grades 10:26:26 & 12:32:16. Over last four decades, Kandla Unit pioneered adoption of new technologies to increase production capacity multifold with minimal carbon footprint. Its state of art R&D Lab has also been successful in developing innovative water soluble fertilisers. Today, Kandla Unit has a total annual production capacity of 9,16,600 MTPA (P2O5) and manufactures various complex fertiliser grades like DAP, NPK, Zinc Sulphate Monohydrate and Water soluble fertilisers like Urea Phosphate, 19:19:19,18:18:18.
Train A & B commissioned on 28th November 1974 with a total installed capacity of 1,27,000 MTPA (P2O5) for production of NPK grades 10:26:26 & 12:32:16. The technology was licensed from M/s Dorr Oliver Inc. USA
Capacity Enhancement Project was implemented and completed on 4th June 1981, one month ahead of schedule. Technology licensed from M/s Hindustan Dorr Oliver, India expanded the plant's production capacity to NPK grades- 10:26:26 & 12:32:16, DAP & 3,09,000 MTPD of P2O5
Second Capacity Enhancement Project was completed in July 1999, 77 days ahead of schedule. Project included addition of Trane E & F to the production unit to expand the production capacity to 5,19,700 TPA of P2O5
Major technology up gradation was undertaken to increase the On stream days increased from earlier licensed 250 days to 315 days, further enhancing the production capacity to 9,10,000 MTPA of P2O5
Urea Phosphate plant was commissioned on 6th March, 2011 with a capacity of 15,000MTPA, making Kandla the first production facility in the Country to produce Water Soluble Fertilizers.
Zinc Sulphate Monohydrate plant was commissioned on 1st March, 2012 with a capacity of 30,000 MTPA and launched a novel product in the market to solve the widespread deficiency of Zinc in the Indian Soil
Commenced in house production of new water soluble fertilizer product 19:19:19.
IFFCO Kandla Production Capacity
Name of the Product
Annual Installed
capacity (MTPA)
Technology
NPK 10:26:26
5,15,400.000
Streams A,B,C & D use TVA conventional slurry granulation process and additional streams E & F use dual pipe reactor granulation process technology
NPK 12:32:16
7,00,000.000
DAP 18:46:00
12,00,000.000
Urea Phosphate 17:44:00
15,000.000
NPK Products by mixing nutrient of Potash
Zinc Sulphate Mono
30,000.000
Total
24,60,400.000
Mr. Arun Kumar Sharma
(Sr. General Manager )
Mr. Arun Kumar Sharma holds the position of Sr. General Manager and heads the complex fertilizers production unit of IFFCO at Kandla, Gujarat. Mr.Sharma is a Chemical Engineering graduate and also holds an MBA degree. He started his career with IFFCO as a Graduate Engineer and has been working for the organization for more than three decades. He has varied experience and expertise in projects, plant commissioning and operations of IFFCO's Kandla plant.
Prior to his elevation as plant head, Mr. Sharma has held several key positions as Head of Production and Technical Departments at Kandla unit.
He has also rendered his expertise in IFFCO's Jordan based joint venture - JIFCO for technical study and modifications in DAP plant after which the plant is operating at full capacity with high efficiency. He has made Technical Paper Presentation at IFA and FAI conferences on improving productivity of DAP/ NPK plants. He has widely travelled overseas in connection with various projects of IFFCO.