BEWARE OF FRAUDSTERS: WE HAVE NOT INVITED ANY REQUESTS FOR DEALERSHIP/FRANCHISE. DO NOT TRUST ANYONE OFFERING SUCH A FACILITY AND SEEKING MONEY IN IFFCO'S NAME.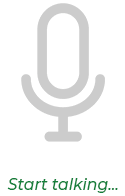 Listening voice...
Activity

Agri-inputs & Organic Farming

Corporate Office

New Delhi

IFFCO's Shareholding

51%
Sikkim IFFCO Organics Ltd. (SIOL) was incepted in 2018 as a joint venture between IFFCO (51%) and Govt. of Sikkim (49%), with the purpose of value addition, promotion and marketing the organic produce of Sikkim - the first state in India to be declared organic. SIOL also works towards facilitating availability of agri-inputs for farmers and towards improving the agricultural productivity of the state as a whole.
Four products have been identified in the first set for value addition – Ginger, Turmeric, Buck Wheat and Large Cardamom. Company plans to add more products to the portfolio and expanding the presence to other north-eastern states, where organic movement has been initiated.
Two integrated processing facilities at Rangpo, Sikkim for processing its organic products are expected to be completed shortly.