BEWARE OF FRAUDSTERS: WE HAVE NOT INVITED ANY REQUESTS FOR DEALERSHIP/FRANCHISE. DO NOT TRUST ANYONE OFFERING SUCH A FACILITY AND SEEKING MONEY IN IFFCO'S NAME.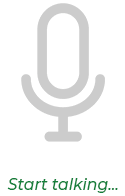 Listening voice...
Incepted in 1967 with just 57 cooperatives, IFFCO today is an amalgamation of over 36,000 Indian cooperatives with diversified areas of operations ranging from Fertiliser Production to General Insurance, Food Processing, Organic Food Production, Micro-Financing & Rural Telecommunication
Over the past five decades, IFFCO's reach has multiplied many folds to reach more than 5.5Cr. farmers in India through its network of over 36,000 cooperative societies
Growth in IFFCO's Networth in the past decade
Annual Production
87.02 LMT
IFFCO produced over 87.02Lakh Metric Tonnes of Fertilizers & related products across its five manufacturing facilities in the financial year 2021 – 22.
IFFCO's Financial Performance Snapshot
Cash Profit for past 5 years
Profit Before & After Taxation