BEWARE OF FRAUDSTERS: WE HAVE NOT INVITED ANY REQUESTS FOR DEALERSHIP/FRANCHISE. DO NOT TRUST ANYONE OFFERING SUCH A FACILITY AND SEEKING MONEY IN IFFCO'S NAME.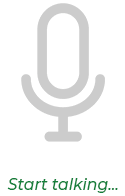 Listening voice...
AwarenessDrives
Save The Soil
Save the Soil Campaign was initiated with focus on soil rejuvenation, and crop productivity enhancement for sustainable and environment friendly practices. The campaign promotes soil testing, reclamation & conservation, balanced & integrated application of nutrients, water resource development & conservation, inclusion of pulses in the cropping system, crop diversification, farm mechanization etc.
Besides the awareness movement, financial assistance is also provided to the farmers for installation of farm mechanization technologies like Biogas unit, MIS – Drip Irrigation Systems, Sprinkler Sets, Plastic Mulching and related farm machinery.
Under the campaign, IFFCO also popularized the - more crop per drop – movement that guides the development & more efficient management of water resources, improvement of ground water table and bringing additional area under irrigation.
The campaign resulted in massive success with average yield increase of 15 – 25% across crops, improved soil health and implementation of improved & sustainable farm technologies.
Community Updates on Social Media