BEWARE OF FRAUDSTERS: WE HAVE NOT INVITED ANY REQUESTS FOR DEALERSHIP/FRANCHISE. DO NOT TRUST ANYONE OFFERING SUCH A FACILITY AND SEEKING MONEY IN IFFCO'S NAME.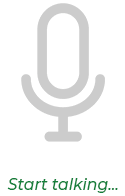 Listening voice...
Activity

On line Multi Commodity Exchange

Corporate Office

Mumbai

IFFCO's Shareholding

10%
Transforming the Lives of Farmers
National Commodity & Derivatives Exchange Limited (NCDEX) is a public limited company incorporated on April 23, 2003 under the Companies Act, 1956. It commenced its operations on December 15, 2003.In addition to IFFCO, other shareholders are Canara Bank, Punjab National Bank (PNB), Life Insurance Corporation of India (LIC), National Bank for Agriculture and Rural Development (NABARD), ICICI Bank Limited and National Stock Exchange of India Limited (NSE) and CRISIL Limited (formerly the Credit Rating Information Services of India Limited).
NCDEX is a national level, technology driven de-mutualized on-line multi commodity exchange with an independent Board of Directors and professional management - both not having any vested interest in commodity markets.
The Company offers futures contracts in 16 agricultural commodities and 1 non-agri (non-precious metals) commodity along with 1 Indices and options contracts in 3 agricultural commodities.
IFFCO's endeavour had always been to ensure that the farmers receive best quality fertiliser input at economical price. This association facilitates enhancement in the scope of services for farmers wherein the farmers can realise higher prices, minimise risk and strive for reliable market conditions.