BEWARE OF FRAUDSTERS: WE HAVE NOT INVITED ANY REQUESTS FOR DEALERSHIP/FRANCHISE. DO NOT TRUST ANYONE OFFERING SUCH A FACILITY AND SEEKING MONEY IN IFFCO'S NAME.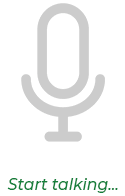 Listening voice...
Activity

Setting up Multi product IFFCO Kisan SEZ

Corporate Office

New Delhi

Project Office

Nellore (AP)

IFFCO's Shareholding

100%
IKSEZ is a wholly owned subsidiary of IFFCO and is based on the concept of a multi-product Special Economic Zone (SEZ). It is spread across 2,777 acres in Nellore, Andhra Pradesh and has well developed infrastructure for setting up industrial units with ready availability of power, water, internal and peripheral roads, street lighting, office space, security and other amenities.
Siemens Gamesa Renewables Private Limited, a prominent name in the renewable power sector, manufactures windmill blades at the industrial park. Several other proposals are in the pipe line to establish manufacturing facilities.
IKSEZ is poised to draw major interest from investors from across the world due to the changes in global industrial environment in the post pandemic era.