BEWARE OF FRAUDSTERS: WE HAVE NOT INVITED ANY REQUESTS FOR DEALERSHIP/FRANCHISE. DO NOT TRUST ANYONE OFFERING SUCH A FACILITY AND SEEKING MONEY IN IFFCO'S NAME.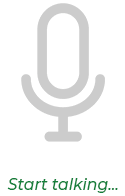 Listening voice...
Mr. Dileep Sanghani
(CHAIRMAN)
Mr. Dileep Sanghani is the Chairman of IFFCO. He is an eminent cooperator who has been deeply involved in providing strength to the Indian cooperative movement since the last three decades. Mr Sanghani is currently holding key positions in various top national and state level cooperative organisations like NAFED,NCUI and GUJCOMASOL. Mr. Sanghani has represented Amreli constituency four times in the Lok Sabha from 1991-2004. He has also served as an MLA from Amreli and has headed various key ministries like Agriculture, Cooperation, Animal Husbandry, etc in Gujarat. Mr. Sanghani has been instrumental in formulating farmer oriented policies of IFFCO.
Dr. U.S. Awasthi
(MANAGING DIRECTOR & CEO)
A Chemical Engineer from the prestigious Banaras Hindu University. Dr. Awasthi is a world-renowned professional and an authority in the global Chemical fertiliser sector. With over five decades of experience, Dr. Awasthi has been instrumental in making IFFCO a global leader in fertiliser production. Under his leadership IFFCO has made rapid strides on all fronts and has diversified into several sectors like General Insurance, Rural Telephony, Rural Retail, SEZ amongst others. Besides IFFCO Dr. Awasthi serves on the boards of several Indian and global companies.