BEWARE OF FRAUDSTERS: WE HAVE NOT INVITED ANY REQUESTS FOR DEALERSHIP/FRANCHISE. DO NOT TRUST ANYONE OFFERING SUCH A FACILITY AND SEEKING MONEY IN IFFCO'S NAME.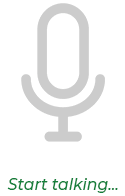 Listening voice...
Not-For-ProfitInitiatives
Indian Farm Forestry Development Cooperative Limited
Established in 1993, 'Indian Farm Forestry Development Cooperative Limited' (IFFDC) is a Multi-State Cooperative Society, incepted with the prime objective to conserve the environment and mitigate climate changes through sustainable natural resource management through collective action, while boosting the socio-economic status of rural poor, tribal community & women in particular.
In order to get reach farthest corners of the states, 152 village-level Primary Farm forestry cooperative Societies (PFFCS) were established with 19,331 members. Till date 29,420-hectare waste & arid land has been developed as multi-purpose forests in Uttar Pradesh, Madhya Pradesh, Rajasthan and Uttarakhand. Today, IFFDC is present in all major states of the country, implementing various projects worth over 18Crs.
Presently, IFFDC is implementing over 29 projects on livelihood development, agriculture, horticulture, natural resource management and women empowerment in about 9,495 villages across 9 States and Watershed Projects on 16,974 hectares area. IFFDC has developed 8,515 Wadis (small orchards) on 3406-hectare land, under the Agri-Horticulture Program in partnership with NABARD. Under various projects, IFFDC is nurturing 1,715 Self Help Groups (SHG) with a total membership of 18,229, constituting 95% women members. To know more about IFFDC Click Here
Community Updates on Social Media