BEWARE OF FRAUDSTERS: WE HAVE NOT INVITED ANY REQUESTS FOR DEALERSHIP/FRANCHISE. DO NOT TRUST ANYONE OFFERING SUCH A FACILITY AND SEEKING MONEY IN IFFCO'S NAME.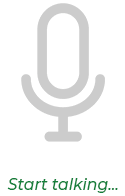 Listening voice...
Activity

Ammonia, Urea

Plant Site

Sur, Oman

IFFCO's Shareholding

25%
OMIFCO has a modern world scale two-train Ammonia-Urea Fertiliser manufacturing plant with Ammonia and Urea capacities of 2x1750 TPD and 2x2530 TPD respectively at the Sur Industrial Estate in the Sultanate of Oman.
The Complex is designed to produce 1.652 million tons per year of granulated Urea and 0.255 million tons per year of surplus Ammonia using natural gas as feedstock.
The cumulative production of Urea and Ammonia since the commencement of commercial production in July, 2005 has reached 34.52 million metric tons and 22.87 million metric tons respectively (upto 31.12.2022).
OMIFCO has consistently made profits and paid dividend since it achieved commercial production.