BEWARE OF FRAUDSTERS: WE HAVE NOT INVITED ANY REQUESTS FOR DEALERSHIP/FRANCHISE. DO NOT TRUST ANYONE OFFERING SUCH A FACILITY AND SEEKING MONEY IN IFFCO'S NAME.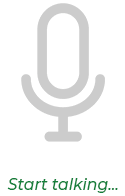 Listening voice...
Important Notice - 52nd Annual General Meeting of IFFCO to be held on 30 May 2023
e-Procurement System Of IFFCO
Notification: As per the Interoperability Guidelines by Controller of Certifying Authorities (CCA) for issuing Digital Signature Certificates under IT Act, that The certificates issued after 04-April-2011, two seperate certificates will be issued for Signing and Encryption / Decryption purpose. Hence it is requested to all the eligible vendors to get it confirmed whether they have these two certificates available with them before submitting their quotations.