BEWARE OF FRAUDSTERS: WE HAVE NOT INVITED ANY REQUESTS FOR DEALERSHIP/FRANCHISE. DO NOT TRUST ANYONE OFFERING SUCH A FACILITY AND SEEKING MONEY IN IFFCO'S NAME.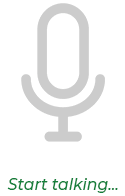 Listening voice...
With the daunting task of taking along our 36,000 member Cooperatives, also comes the opportunity to lead by example. We believe in not only fulfilling the aspirations of our employees, associates and customers, but also serve as an inspiration to them. When IFFCO wins, all our stakeholders win and above all, the power of unity wins.
Over the past 50 years, IFFCO has been recognized for its excellence in fertilizer production; but we also take pride in winning several accolades for our contribution towards environment protection & sustainability, creation of safe working environment for our employees, HR processes, energy conservation & reduction of carbon footprint, IT excellence & socio-economic development of Indian farmers.
Some of the top accolades in the IFFCO repertoire
INTERNATIONAL FERTILISER ASSOCIATION AWARDS

FERTILISER ASSOCIATION OF INDIA AWARDS

IBM AWARDS

GREENTECH ENVIRONMENT EXCELLENCE AWARD

CII ENVIRONMENT BEST PRACTICES AWARDS

COOP GLOBAL AWARDS FOR COOPERATIVE EXCELLENCE

NATIONAL ENERGY CONSERVATION AWARDS

PRSI AWARDS