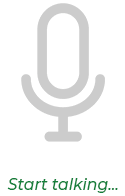 Listening voice...
Principal Activity

Import and Marketing of Potash and Fertilisers

Corporate Office

New Delhi

IFFCO's Shareholding

34%
IPL is primarily engaged in the trading of imported Potassic, Phosphatic and Nitrogenous Fertilisers in India. IFFCO's demand of Potash for its complex fertilizer plant at Kandla is also sourced from IPL.
It has also diversified into the Dairy and Sugar business.
IFFCO holds 34% shareholding in the equity of IPL.