BEWARE OF FRAUDSTERS: WE HAVE NOT INVITED ANY REQUESTS FOR DEALERSHIP/FRANCHISE. DO NOT TRUST ANYONE OFFERING SUCH A FACILITY AND SEEKING MONEY IN IFFCO'S NAME.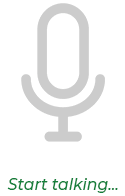 Listening voice...
IFFCO's Mother Plant
IFFCO's first Urea & Ammonia production Facility, Kalol Production unit was commissioned in 1974 with a production capacity of 910 MTPD of Ammonia & 1200 MTPD of Urea. Over the last 4 decades, IFFCO Kalol Production unit has expanded & reinvented to stay at par with the modern production units both in terms of production capacity as well as the technology. Today IFFCO Kalol plant has a production capacity of 1100 MTPD of Ammonia and 1650 MTPD of Urea.
Urea plant with a design capacity of 1200 MTPD was commissioned on 31st January, 1975 based on the technology from M/s Stamicarbon BV, Netherland.
Ammonia plant with a design capacity of 910 MTPD was commissioned on 5th November, 1974 based on the technology from M/s Kellogg, USA.
Capacity Enhancement Project was commissioned on 29th August, 1997 and the design production capacity of Kalol unit increased to 1100 MTPD of Ammonia & 1650 MTPD of Urea.
The Energy Savings Project were implemented in two phases. ESP Phase-1 got completed on June 30, 2005 and ESP Phase-2 on May 17, 2006. Net energy savings achieved was 0.837 Gcal/ T of Ammonia.
Commenced 100% production of Neem Coated Urea from January, 2015 onwards.
The Energy Savings Project Phase-3 was implemented & schemes were adopted in both Ammonia and Urea Plants. Net energy savings achieved was 0.365 Gcal/ MT of Ammonia and 0.297 Gcal/MT of Urea. M/s Casale S.A., Switzerland was Basic Engineering Consultant and M/s Projects and Development India Limited, Noida was Detailed Engineering Consultant.
Commissioned a pilot plant of Diesel Exhaust Fluid with capacity of 5 KLPH. Commercial Production commenced on 2nd September 2019.
Production Capacity & Technology
IFFCO Kalol Plant is into its 40th year of production and is still one of the largest in terms of its production capacity
Products
Daily Production Capacity(Metric Ton Per Day
(Metric Ton Per Day)
Yearly Production Capacity(Metric Ton Per Annum)
(Metric Ton Per Annumn)
Technology
Ammonia
1100
363000
Kellogg, USA
Urea
1650
544500
Stamicarbon, Netherland
Mr. D. G. Inamdar
(Director)
Mr. D. G. Inamdar, Director, is working as the head of IFFCO's Kalol Unit since January, 2017. He has worked in various positions in maintenance department at Phulpur and Kalol Unit and has a vast experience in plant maintenance. He was instrumental in completion of Kalol Expansion Project and various phases of Energy Saving Project.
Kalol Unit boasts of the following certifications:
ISO 50001:2011 for the Energy Management System (EMS).
Integrated Management System (IMS) consisting of Quality Management System (ISO 9001:2015)
Environment Management System (ISO 14001:2015)
Occupational Health and Safety Management System (OHSAS 18001:2007)
Kasturinagar Township for Environment Management System (ISO 14001:2015) and under Green Residential Society Rating System of Indian Green Building Council (IGBC) under the platinum category

Other Initiative
Energy Saving Project (ESP) at Kalol
A number of upgrades & schemes have been implemented at the Kalol plant recently (2016 – 18) in an effort to make it more energy efficient:
Ammonia Plant
New Secondary Reformer Burner.
Liner Replacement of primary waste heat boilers (101-CA/B) with improved material of construction (MOC).
Hydro De-Sulphurization of feed gas in place of activated carbon.
New Process Air-Steam Coil with improved Material of construction (MOC).
New single steam turbine (103-JT) for Syn Gas Compressor in place of two turbines.
New Methanator Exit Cooler (115-C) with better design.
MP Process Condensate Stripper in place LP Process condensate Stripper.
Ammonia recovery from Syn Loop of LP Flash off gases.
New Low Temperature HP steam superheat coil with higher area for better heat recovery.
Urea Plant
High Efficiency Tray (HET) in Urea Reactor.
VAM package for CO2 cooling.
New CO2 Cooler in place of direct contact cooler.
HP Ammonia Preheater (H 1250).
HP Split Flow Loop and New High Pressure Carbamate Condenser (HPCC).
HP Carbamate Ejector in HP Loop.
New Second stage Evaporator Heat Exchanger with higher area.
Expansion Project phase II
one-Ammonia-Urea complex along with associated Offsite/Utilities & captive power plant to meet the requirement of whole complex.