BEWARE OF FRAUDSTERS: WE HAVE NOT INVITED ANY REQUESTS FOR DEALERSHIP/FRANCHISE. DO NOT TRUST ANYONE OFFERING SUCH A FACILITY AND SEEKING MONEY IN IFFCO'S NAME.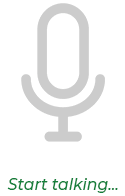 Listening voice...
For the Farmers, By the Farmers, To the Farmers
To augment the incremental incomes of farmers by helping them to increase their crop productivity through balanced use of energy efficient fertilisers; maintain the environmental health; and to make cooperative societies economically and democratically strong for professionalised services to the farming community to ensure an empowered rural India.
Corporate Growth Plans
In pursuit of its growth and development, IFFCO had embarked upon and successfully implemented its Corporate Plans, 'Mission 2005', 'Vision 2010' and 'Vision 2015'. These plans have resulted in IFFCO becoming the largest manufacturer and distributor of Chemical Fertilisers in India and a significant global player by setting up Projects and Joint Venture Companies overseas.
Vision: In order to augment the next phase of growth & development at IFFCO will be guided by the following objectives
Achieving specific targets for Energy Saving through modernisation of existing plants
Manufacture of new Fertiliser products, setting up Agro-processing Units and Agro-Chemicals Projects
Diversification in e-Commerce and promoting Venture Capital Projects
Setting up Fertiliser projects overseas through strategic Alliances
Set up a Credit Rating Agency for cooperative Societies
Tangible Goals under our Vision
To stand as a Global Leader in Fertilisers production
Implement strategies for sustainable development by reducing Energy Consumption and better Resource Management
Maximizing the synergies of Core Business through Forward/Backward Integrations
Enhancing presence in International markets through Strategic Joint Ventures and Synergistic Acquisitions
Diversification in other Sectors for financial sustainability
Promoting Integrated Nutrient Management and optimum Fertiliser use
To help the Cooperative Societies become economically strong, professionally managed and to equip the Farming Community with advanced agricultural practices for improved Productivity, to ensure an Empowered Rural India
Achieve Fertilisers Marketing target of 15 million tonnes per annum
IFFCO's mission is "to enable Indian farmers to prosper through timely supply of reliable, high quality agricultural inputs and services in an environmentally sustainable manner and to undertake other activities to improve their welfare".
To provide to farmers high-quality fertilisers in the right time and in adequate quantities to increase crop productivity.
Commitment to health, safety, environment and forestry development to enrich the quality of community life.
To institutionalise core values and create a culture of team building, empowerment and innovation which would help in the incremental growth of employees and enable achievement of strategic objectives.
Foster a culture of trust, openness and mutual concern to make working, a stimulating and challenging experience for stakeholders.
To acquire, assimilate and adopt reliable, efficient and cost-effective technologies.
A true cooperative society committed for fostering cooperative movement in the country. Emerging as a dynamic organisation, focussing on strategic strengths, seizing opportunities for generating and building upon past success, enhancing earnings to maximise the shareholders' value.
To make plants energy efficient and continually review various schemes to conserve energy.
Sourcing raw materials for the production of phosphatic fertilisers at economical cost by entering into Joint Ventures outside India.
Building a value driven organisation with an improved and responsive customer focus. A true commitment to transparency, accountability and integrity in principle and practice.
Commitment to social responsibilities for a strong social fabric.
To ensure growth in core and non-core sectors.