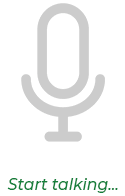 Listening voice...
Academic Initiatives
Professors' Chair in Agricultural Universities & Cooperative Institutions
In order to pass on the knowledge & experience to the next generation, IFFCO has established Professors' Chairs across various reputed Agricultural Universities and Cooperative Institutions. At present 18 Chairs are established and are actively engaged in conducting conferences where action plans are discussed.
At present IFFCO has Chairs in 18 Institutions in the disciplines of Agronomy, Soil Science, Agro Economics, Agricultural Extension, Cooperation and Fertiliser Technology to provide a link in the areas of research, education and extension. The details for the chairs are as under:
,
Subject/Institution
Location
Set up in
I. Agronomy
Punjab Agricultural University
Ludhiana
August, 1980
Jawaharlal Nehru Krishi Vishwa Vidalaya
Jabalpur (Indore Campus)
January, 1982
Andhra Pradesh Agricultural University
Hyderabad
May, 1982
Chandra Shekhar Azad University of Agriculture and Technology
Kanpur
December, 1985
Tamilnadu Agricultural University
Coimbatore
December, 1985
Bidhan Chandra Krishi Vishwa Vidyalaya
Nadia, West Bengal
April, 1986
Sardar Vallabh Bhai Patel University of Agriculture & Technology
Meerut, Uttar Pradesh
September 2005
II. Soil Science
Gujarat Agricultural University
Junagarh
June, 1980
Govind Ballabh Pant University of Agriculture and Technology
Pantnagar
October, 1980
CCS Haryana Agriculture University
Hisar
March,1982
Orissa University of Agriculture & Technology
Bhubaneshwar
February, 1985
Rajasthan Agricultural University
Bikaner, (Udaipur Campus)
April, 1981
CSK Himachal Pradesh Krishi Vishwa Vidyalaya
Palampur
2005
III. Extension and Cooperation
University of Agricultural Science
Bangalore
August, 1980
Vaikunth Mehta National Institute of Cooperative Management
Pune
December,1981
IV. Agro Economics
Kerala Agricultural University
Vellanikkara
May, 1995
V. Fertiliser Technology
Banaras Hindu University
Varanasi
May, 1998
Community Updates on Social Media