BEWARE OF FRAUDSTERS: WE HAVE NOT INVITED ANY REQUESTS FOR DEALERSHIP/FRANCHISE. DO NOT TRUST ANYONE OFFERING SUCH A FACILITY AND SEEKING MONEY IN IFFCO'S NAME.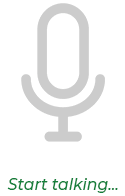 Listening voice...
Principal Activity

Research and development of nano-agri inputs.

Corporate Office

Coimbatore

IFFCO's Shareholding

50%
IFFCO has invested in IFFCO-Nanoventions Private Limited (NVPL), a company involved in research and development and synthesis of various nano agri-inputs, which have high use efficiency for application in agriculture.
The Company also provides technical services to Nano Fertilizer plants of IFFCO.