BEWARE OF FRAUDSTERS: WE HAVE NOT INVITED ANY REQUESTS FOR DEALERSHIP/FRANCHISE. DO NOT TRUST ANYONE OFFERING SUCH A FACILITY AND SEEKING MONEY IN IFFCO'S NAME.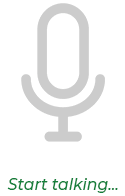 Listening voice...
Principal Activity

Operation of Floating Storage and Regasification Unit (FSRU).

Corporate Office

Ahmedabad

IFFCO's Shareholding

49%
IFFCO holds 49% shareholding in Triumph Offshore Private Limited (TOPL). The majority stake holder is M/s Swan Energy Limited (SEL), engaged primarily in the business of energy and onshore gas distribution terminals.
TOPL was established to set up a Floating Storage and Regasification Unit (FSRU) project. FSRU is a special floating vessel equipped with tanks for LNG storage and with all the required vaporization process equipment. It is a safe solution for quick implementation of LNG regasification facility.