BEWARE OF FRAUDSTERS: WE HAVE NOT INVITED ANY REQUESTS FOR DEALERSHIP/FRANCHISE. DO NOT TRUST ANYONE OFFERING SUCH A FACILITY AND SEEKING MONEY IN IFFCO'S NAME.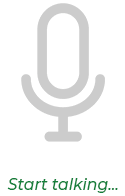 Listening voice...


IFFCO's DAP (Diammonium phosphate) is a concentrated phosphate-based fertilizer. Phosphorus is an essential nutrient along with Nitrogen and plays a vital role in the development of new plant tissues and the regulation of protein synthesis in crops.

DAP provides the phosphorus nutrition throughout crop growth and development cycle, as well as fulfills crops initial requirement of Nitrogen and Sulphur. IFFCO's DAP is a complete crop nutritional package that results in a bountiful crop.
Key Benefits
Composite Nutrition for plant growth
Ensures rapid root growth and aids in the growth of the plant
Helps develop healthier stem and makes the yield greener

How to use DAP 18-46-0
DAP should be applied to the soil considering important factors such as placement, proportion and time of crop cycle.
DAP can be applied either during pre-sowing cultivation, tilling or during sowing of crops.
The dosage should be as per the crop and soil (As per general recommendation for the State). It is advised not to use DAP on standing crops.
It should be applied near the seeds as the DAP dissolves in the soil and provides temporary alkalization of the PH of the soil thus helping in better absorption of fertilizers in the early crop growth cycle.