BEWARE OF FRAUDSTERS: WE HAVE NOT INVITED ANY REQUESTS FOR DEALERSHIP/FRANCHISE. DO NOT TRUST ANYONE OFFERING SUCH A FACILITY AND SEEKING MONEY IN IFFCO'S NAME.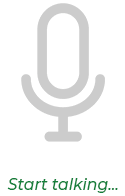 Listening voice...


IFFCO manufactures NP Grade 20-20-0-13, An Ammonium Phosphate Sulphate Fertiliser. Besides two macro-nutrients (Nitrogen and Phosphorus), it provides Sulphur which is an essential nutrient essential for the growth of plants and aids in chlorophyll synthesis. The NP(S) 20-20-13 has been formulated considering the nutrient requirement of soils with low labile phosphorus, high potassium, and low labile sulphur.
Key Benefits
Promotes growth and development in plants
Ensures adequate supply of Nitrogen to plants
Increases protein content in grains and oilseeds
Rich source of nutrients

How to use NP(S) 20-20-0-13
NP(S) 20-20-13 should be applied to the soil considering important factors such as placement, proportion and time of crop cycle.
It should be applied during sowing and through broadcasting. The dosage should be as per the crop and the soil (As per general recommendation for the State). It is advised not to use the NP(S) 20-20-0-13 with standing crops, application of NP(S) 20-20-0-13 through seed- cum fertilizer gives better outputs.