BEWARE OF FRAUDSTERS: WE HAVE NOT INVITED ANY REQUESTS FOR DEALERSHIP/FRANCHISE. DO NOT TRUST ANYONE OFFERING SUCH A FACILITY AND SEEKING MONEY IN IFFCO'S NAME.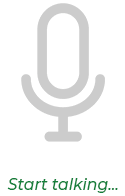 Listening voice...


Urea is a source of Nitrogen, an essential nutrient crucial for crop growth and development. Urea is the most important nitrogenous fertilizer in the country because of its high N content (46%N). It also has industrial applications such as the production of plastics and as a nutritional supplement for cattle.

Neem Coated Urea (N) is the Neem oil-coated Urea specially developed only to be used as agricultural fertilizer. The coating of Neem slows the nitrification of urea thereby helps in increased absorption of nutrients in the soil as well as reduces groundwater pollution.
Key Benefits
Promotes growth and development in plants
Ensures adequate supply of Nitrogen to plants
Increases yield
Rich source of nutrients

How to use Neem Coated Urea (N)
Urea should be applied to the soil considering important factors such as placement, proportion and time of crop cycle.
If urea is applied to the bare soil surface, significant quantities of ammonia may be lost as a result of volatility because of its rapid hydrolysis to ammonium carbonate.It should be applied at the time of sowing and in standing crops (top dressing). Half part of the recommended dose at the time of sowing and remaining half part after 30 days in 2-3 equal parts at gaps of 15 days. The rapid hydrolysis of urea in soils is also responsible for Ammonia injury to seedlings, if large quantities of this material are placed with or too close to the seed. Proper placement of Urea with respect to the seed can eliminate this problem.
Urea should be applied as per the crop requirement and soil conditions (According to general recommendations of the State).