BEWARE OF FRAUDSTERS: WE HAVE NOT INVITED ANY REQUESTS FOR DEALERSHIP/FRANCHISE. DO NOT TRUST ANYONE OFFERING SUCH A FACILITY AND SEEKING MONEY IN IFFCO'S NAME.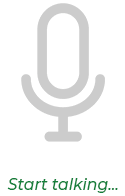 Listening voice...
Farmer Development Programme
Plant A Neem
With awareness & education as the core objective, IFFCO initiated development programs in selected areas with the Two-Plot demonstration practice which soon expanded to the entire village; giving birth to the practice of village adoption. Soon after, the decision to adopt 10 villages was taken.
Since the inception of the program, IFFCO has helped over 2300 villages in transforming into beacons of hope & prosperity.
Besides the awareness movement, financial assistance is also provided to the farmers for installation of farm mechanization technologies like Biogas unit, MIS – Drip Irrigation Systems, Sprinkler Sets, Plastic Mulching and related farm machinery.
The campaign resulted in massive success with average yield increase of 15 – 25% across crops, improved soil health and implementation of improved & sustainable farm technologies.
Community Updates on Social Media