BEWARE OF FRAUDSTERS: WE HAVE NOT INVITED ANY REQUESTS FOR DEALERSHIP/FRANCHISE. DO NOT TRUST ANYONE OFFERING SUCH A FACILITY AND SEEKING MONEY IN IFFCO'S NAME.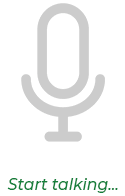 Listening voice...
Pioneering Indian Fertiliser Industry
Dr. Udai Shanker Awasthi took over the reins of IFFCO in 1993 as the Chief Executive Officer, ushering in a new era of transformation for the cooperative.
Dr. U.S. Awasthi
A chemical engineer from the prestigious Banaras Hindu University, Dr Awasthi is a world-renowned professional and an authority in the global chemical fertiliser sector. With nearly 5 decades of experience, Dr. Awasthi has been instrumental in making IFFCO a global leader in fertiliser production.
A true visionary, Dr. Awasthi has helmed the growth of IFFCO, blending modern technology with traditional know-how. Under his tenure, IFFCO's production capacity increased by 292% and reached 75.86Lakh Metric Ton Per Annum; net worth rose 688% to 6510Crs and turnover increase 2095% to 20846Crs. in a time period of just 20 years (1992-93 to 2013 – 14)
A 'People's CEO' Dr. Awasthi is a firm believer in the power of human conviction. He has been working hard to ensure that the fruits of economic growth reach the bottom of the pyramid. In the process, he has taken the most modern economic practices to the doorstep of the farmer so that they get the best return for their produce, through various for-profit and not-for-profit initiatives.
IFFCO's Modernization Drive
Instigating professionalism & transparency
Dr. Awasthi kick-started IFFCO's transformation into a world-renowned, professionally managed, cooperative conglomerate. He started by streamlining all existing systems, making them transparent and empowering the officers to lead the change.
Improving Production Efficiency
Dr. Awasthi scripted the 'Vision 2020' document with emphasis on increasing productivity to stay competitive in the post-liberalization era. His initiatives included several energy-saving projects, de-bottlenecking of urea plants and conversion of naphtha based units to gas based units, tremendously improving the operational efficiency and brining it at par to highest international standards.
Diversification of Business
Under the leadership of Dr. Awasthi, IFFCO diversified into multiple lines of business and made several national & international strategic investments. During his tenure, IFFCO also established a number of not-for-profit institutions to work for the upliftment of the poor and betterment of the society as a whole.
IFFCO's Area of Operations
Fertilisers

General Insurance

logistics

Kisan SEZ

Rural Retail

Online Multi Commodity Exchange

Rural Telecom

Organic Agri-Input

Rural Micro Finance

Frozen Foods

Agro Chemicals
Putting IFFCO on the Global Map
Dr. Awasthi's foresight and impetus on putting IFFCO on the global map resulted in multiple joint ventures in Oman, Jordan & Dubai, extending well beyond fertilisers.
A People's CEO
The real success of Dr. Awasthi can be seen in the trust that the farmers have bestowed upon him. Under his aegis, the number of members grew to 5.5Cr. Farmers across 36,000 cooperatives, making IFFCO one of the biggest cooperative societies of the world and a household name in rural India.
Generally an analytical & astute mind, Dr. Awasthi also has a penchant for Fine Arts. He has created a one-of-its-kind art treasure at IFFCO to preserve Indian Artistic Masterpieces and has also established an award to promote Indian Literature. Dr. Awasthi continues to serve at IFFCO as the CEO and holding the banner of Cooperative movement in India at the highest pedestals.
The Founding Father of IFFCO
A true pioneer, Sh. Paul Pothen laid a solid foundation for the cooperative as the first Managing Director of IFFCO
(1916-2004)
The guiding light of Indian Fertiliser Industry
Born on 8th January 1916, Sh. Paul Pothen graduated from the University of Madras in 1935, completed his civil engineering from the University of Mysore in 1940 and electrical engineering from Indian Institute of Technology, Roorkee. He also did an advanced course in Canada under the aegis of Colombo Plan in 1965-66.
An Industrialist & one of the pioneers of the fertiliser industry in India, Sh. Paul Pothen founded & helmed three large scale fertiliser manufacturing firms in India. Sh. Pothen started his career with Fertilisers and Chemicals Travancore Limited (FACT) in a senior management position in 1944, founded FACT Engineering and Design Organisation (FEDO) in 1965 as managing director; eventually joined Indian Farmers Fertiliser Cooperative (IFFCO), three years later in 1968, as the founding managing director.
Sh. Paul Pothen laid down a strong foundation for IFFCO's growth by setting up the core values & principles of the Cooperative that kept the progress of the farmers as its prime directive. He was awarded Padma Shri, India's fourth highest civilian honor, for his game-changing contributions to the Indian Agriculture Sector.
IFFCO's way of remembering Sh. Paul Pothen
As a way of showing love & gratitude towards Sh. Paul Pothen, IFFCO family named the township at Aonla 'Paul Pothen Nagar'. A ever thriving reminder of his unparalleled contributions to IFFCO and the society.
Sh. Paul Pothen interacting with farmers
One of the earliest clicks of Sh. Paul Pothen interacting with the Farmers.
During his career, Sh. Paul Pothen authored several research and technical papers and spearheaded a number of expert committees. He was known to have a keen interest in archaeology, architecture, history, literature and sports.