BEWARE OF FRAUDSTERS: WE HAVE NOT INVITED ANY REQUESTS FOR DEALERSHIP/FRANCHISE. DO NOT TRUST ANYONE OFFERING SUCH A FACILITY AND SEEKING MONEY IN IFFCO'S NAME.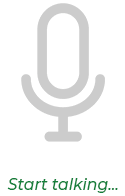 Listening voice...


Nano Urea (Liquid) Fertilizer
IFFCO NANO UREA (Liquid)

IFFCO Nano Urea is the only Nano fertilizer approved by the Government of India and included in the Fertilizer Control Order (FCO).
It is developed and Patented by IFFCO.
Application of 1 bottle of Nano Urea can effectively replace at least 1 bag of Urea.
It has been tested on more than 90 crops across 11,000 locations in collaboration with ICAR- KVKs, Research Institutes, State Agriculture Universities and progressive farmers of India.
When sprayed on leaves, Nano Urea easily enters through stomata and other openings and is assimilated by the plant cells. It is easily distributed through the phloem from source to sink inside the plant as per its need. Unutilized nitrogen is stored in the plant vacuole and is slowly released for proper growth and development of the plant.
Small size (20-50 nm) of Nano Urea increases its availability to crop by more than 80%.
To know more about IFFCO Nano Urea please visit the product website
Technical Specifications
Specification of IFFCO Nano Urea (Liquid) Fertilizer.
| | |
| --- | --- |
| - | It contains 4.0 % total nitrogen (w/v) evenly dispersed in water Nano nitrogen particles size varies from 20-50 nm. |
| - | Brand: IFFCO, Shipping Weight: 560g, What's in the Box: A bottle of Nano Urea, Manufacturer: IFFCO, Country of Origin: India, Sold by: IFFCO eBazarLtd. |
| - | It contains 4.0 % total nitrogen (w/v) evenly dispersed in water |
Salient Features
Eco-friendly
Useful for all crops and all soils
Reduction in urea at least by 50%
Conserve soil, air and water quality.