BEWARE OF FRAUDSTERS: WE HAVE NOT INVITED ANY REQUESTS FOR DEALERSHIP/FRANCHISE. DO NOT TRUST ANYONE OFFERING SUCH A FACILITY AND SEEKING MONEY IN IFFCO'S NAME.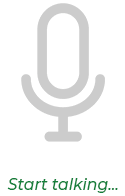 Listening voice...
FarmerDevelopmentProgramme
Village Adoption Program
With awareness & education as the core objective, IFFCO initiated development programs in selected areas with the Two-Plot demonstration practice which soon expanded to the entire village; giving birth to the practice of village adoption. Soon after, the decision to adopt 10 villages was taken.
Since the inception of the program, IFFCO has helped over 2300 villages in transforming into beacons of hope & prosperity.
The village adoption program was initiated with the objective of boosting the socio-economic development of the rural area through improved output in agriculture through balanced use of fertilizers, quality seeds and scientific farm management. The activities are extended to families and livestock through social, promotional & community centric development programs, medical & veterinary check-up campaign, soil testing, customized farm advices and training programs for rural women. In the fiscal year 2018-19, various promotional, social and community development programs, medical & veterinary check-up camps, training programs for rural women were organized across the 342 adopted villages.
Community Updates on Social Media